Rs. 14.5 Crore Allocated for Road Development in Deoli-Uniara Assembly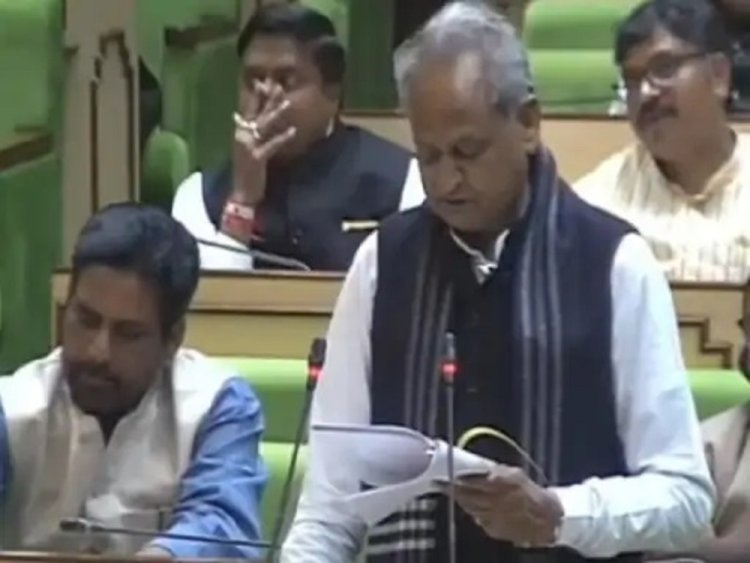 On Thursday, Chief Minister Ashok Gehlot announced plans to make Dooni a municipality and open a girls' college in Nagarfort during the budget session, bringing joy to the people of Deoli-Uniara assembly, where both towns are located. This is not the first time the Chief Minister has made announcements of this nature; recently, he gifted several developments in areas like Aligarh, Tonk, Daulata Mod, and more. The maximum gift has been given to Tonk and Deoli-Uniara assembly constituencies.
MLA Harish Meena's area has approved several development works on education, medical, transport, and more. The MLA noted that making Dooni a municipality would encourage more development there, and the opening of the college in Nagarfort would provide girls with a nearby college instead of having to travel to Tonk, Dooni, or Uniara.
The government has announced the allocation of Rs. 14.5 crore for road development in the area. An 11 km long road from Nala to Baroni-Sivad road via Siras Mehtabpura (Tonk) will receive Rs. 11 crore. Moreover, 8.5 crore has been announced for the 22 km long road from Dahlod to Khareda via Gordhanpura, Bharthala via Beed ki Dhani to Dhaturi, Khajpur Roda to Bharthala, Luhara to Shri Suratpura Bairvo's Dhani Tyagiji Ashram, Patel TB to Panchayat Headquarters Lalwadi May Pulia, Dahlod to Hiramal Baba Sthan Doiyon ki Dhani. Additionally, the government has allocated Rs. 6 crore for the 25 km long road from Bagdi to Dusri, Bagadwa to Gudharamdas, Pyawadi to Kunwarpura Bairwa ki Dhani, Diggi Road to Mohammad Nagar Bairwa ki Dhani.
A sub-tehsil office will be opened in Siras, and the Niwai bus stand will be modernized. Additionally, the development of the forest area around Kachcha Bandha Tonk will be supported with crores of rupees. These projects will greatly benefit the people of the area and promote their economic and social growth.